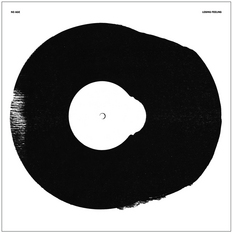 Update:
Pre-orders are still up at
Sub Pop
for $8. Insound are offering these for $12,99 but they come with a zine of unused art and inspirations from the making of the album! Images compiled and distorted by Dean Spunt, Randy Randall and Brian Roettinger - not sure if you also get this from Sub Pop.

Also, Sub Pop have made a
stream available
of "Losing Feeling". All you need to do is create an account which takes about 31 seconds and you can enjoy all 4 tracks 2 weeks before the official release. Or, check out one of the tracks called "You're A Target" right here:
NoAge by GMJOhn
So, here's a new single by No Age. I never actually get around these 12"s, but since their last album "Nouns" was so amazing, I figured this could just be worth the while.
Sub Pop comments: "Losing Feeling" is a new 4-song EP from our Southern Californian friends No Age. All four songs were written in the band's practice space. "Genie" was even recorded there; the other three were recorded at Infrasonic Sound. All of it took place in Los Angeles. Losing Feeling will be available as a 12" vinyl EP and as magical, invisible, digital files, but not as a compact disc."
Order from
Sub Pop
directly for $8.